U194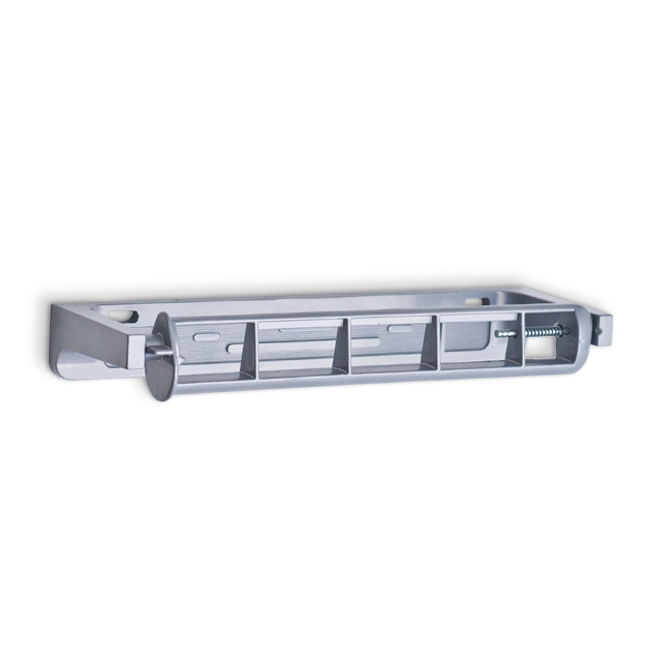 Product Features
Holds one standard household style roll towel
Fabricated of die cast aluminum alloy with a satin matte finish
Product Specs
Bracket: Fabricated of die cast aluminum alloy with a satin matte finish.
Spindle: Detachable spindle is fabricated of the same material as bracket. Spindle is spring loaded to prevent theft and can only be removed when roll has been depleted. Controlled delivery prevents waste of towels by allowing a 1/2 revolution of spindle. Rocking action returns roll for next sheet delivery.
Overall Size: 13"W x 1 3/4"H x 4 5/16"D (without roll towel)
330mm x 44mm x 102mm
Capacity: One standard household style roll towel.
Core Diameter: Minimum 1 5/8" required for best results.
Installation Instruction
Remove spindle from bracket by depressing spring. Place bracket on mounting surface making sure unit is level and transfer mounting points. Drill pilot holes and secure with proper fasteners per application. Place roll towel on spindle and mount spindle t