UJ30 Series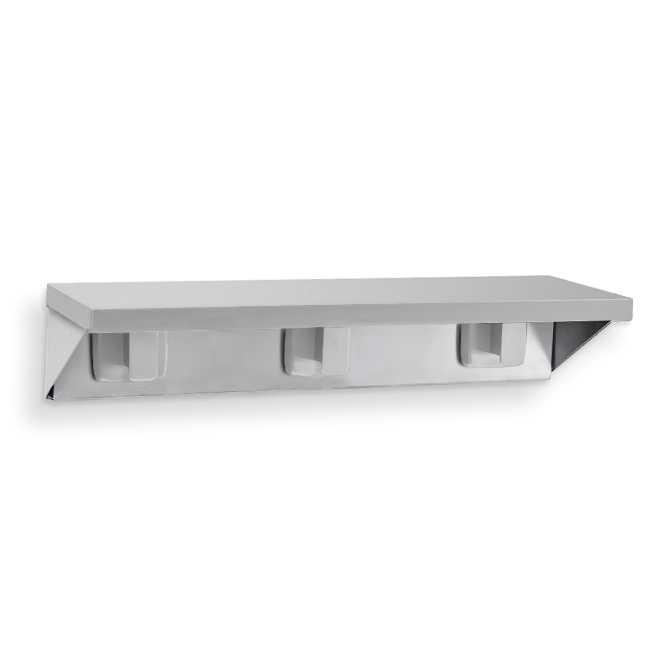 Product Features
Fabricated of #18 gauge stainless steel with #4 satin finish
Single hook
Custom lengths available
Product Specs
Shelf: Fabricated of #18 ga stainless steel with a #4 satin finish, 5" deep (203mm) bent down 1 1/2" with 1/2" returns back for rigidity and safety.
Hook Strip: #18 gauge stainless steel satin finish.
Mounting Brackets: #16 ga stainless steel with exposed mounting points.
Hooks: Satin finish UX110-SF hooks stainless steel single hooks.
Verify Style:
UJ30A: 16"L (406mm), 2 hooks.
UJ30B: 26"L (660mm), 3 hooks.
UJ30C: 36"L (914mm), 4 hooks.
Installation Instruction
Place unit to wall surface making sure unit is level and transfer mounting points. Drill pilot holes and secure unit with proper fasteners per application.