U980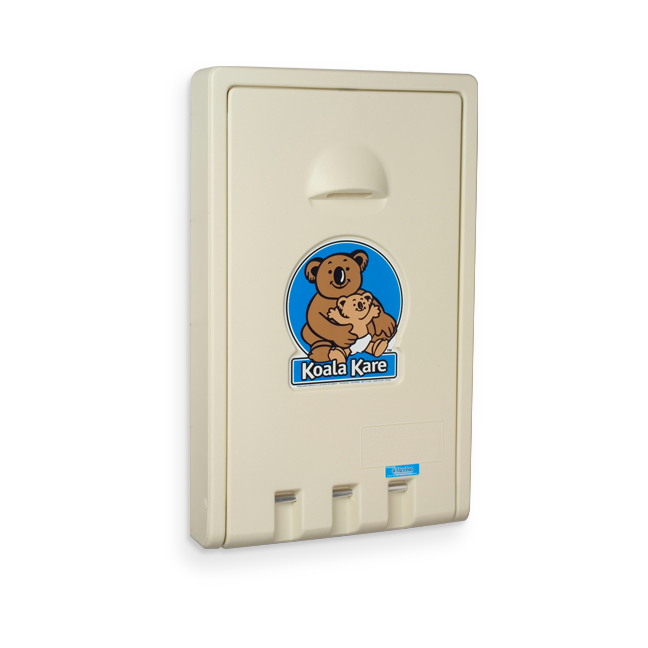 Product Features
FDA approved injection molded polypropylene with microban antimicrobial additive
Availible in grey and cream
Product Specs
Body: Fabricated of high impact ABS polyethylene with radius leading edges that prevent injury. Embedded Mcroban antimicrobial is odor resistant and easy to clean. Base is concave formed to allow safe and easy changing. Molded graphics and brail to comply with ADA.
Liner Dispenser:An integral part of body that is standard with each unit.
Gas Shocks: Concealed penumatic cylinder & hinge structure provides controlled and smooth open and close motion.
Safety Straps: Snap lock fasteners to hold child securely in place.
Overall Size: 22"W x 35 1/2"H x 5 1/4"D (closed) 35"D (open)
559mm x 902mm x 133mm (closed) 889mm (open)
Colors Available: Cream, Grey
Installation Instruction
FloorCoordinate installation with architect or contractor to avoid interference with surrounding objects. Hold unit up to wall and open to verify there are no obstructions to interfere with operation of station. Transfer mounting point locations to wall surface and drill pilot holes. Secure unit with proper fasteners for each application. (Recommend a qualified carpenter to install unit) Unit can be lowered with one hand and into position with less than 5 lbs of force, wall openingut turning or twisting of wrist. Verify with local codes and type approach (forward or side) for proper mounting height above finished floor.Unit should be cleaned once or more daily with a clean nylon brush and spray disinfectant.When properly installed, baby changing stations comply with ASTM static load performance requirements.