US740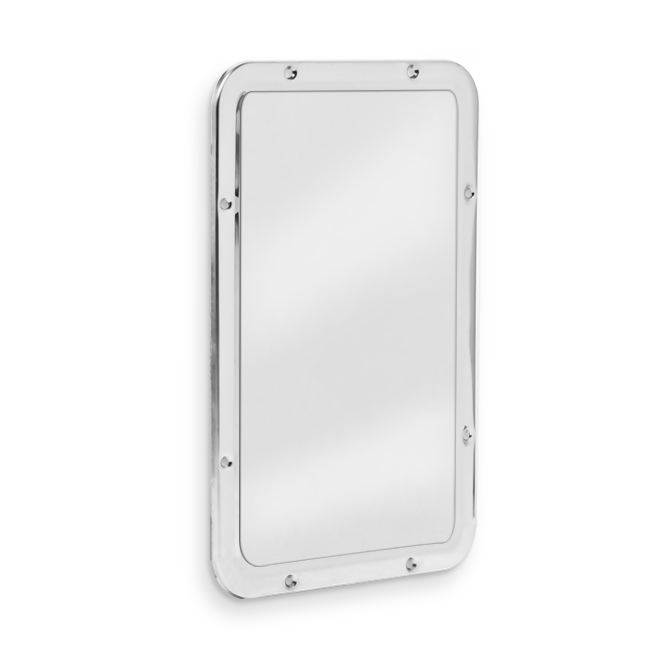 Product Features
#18 Gauge Stainless Steel Polished to a #8B Finish.
Exposed mounting
Unit is designed for security applications
Product Specs
Security Mirror: Fabricated of #18 ga stainless steel polished to a #8B finish. All exposed mounting points locations are countersunk. One piece design provides a rigid security mirror that has the appearance of a framed mirror.
Overall Size: 11 1/4"W x 17 1/4"H x 1 /4"D
286mm x 438mm x 6mm
Installation Instruction
Place mirror on wall surface at desired or specified location. Making sure unit is level, transfer all mounting points to mounting surface. Drill pilot holes. Remove all white vinyl protective coating and secure with proper fasteners per application.