UX132 Series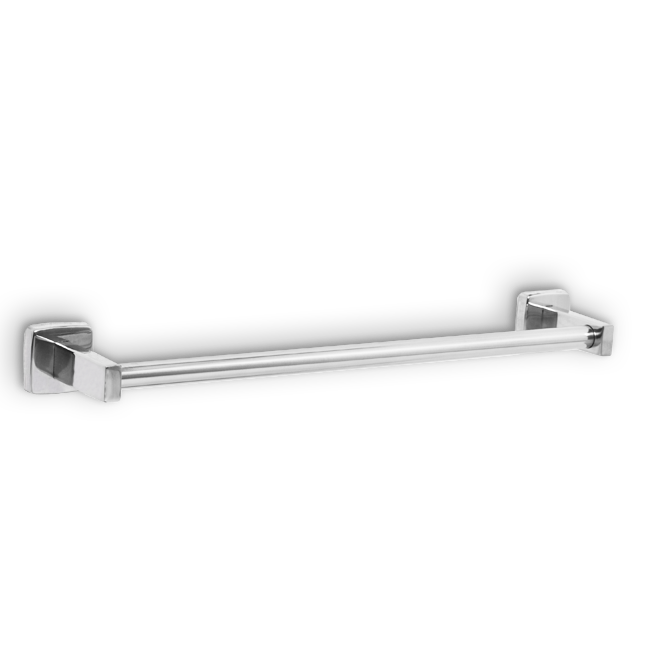 Product Features
Fabricated of #22 gauge stainless steel
Custom lengths available
Available in satin and bright finishes
Product Specs
UX Accessories: All UX bath accessories series are fabricated of stainless steel with a bright or satin finish. Mounting plates are concealed with a snap-on type plate secured by a set screw.
Flange: 2" x 2" flange #22 ga stainless steel.
Post: #22 ga stainless steel.
Bar: #22 ga stainless steel, 3/4" dia
Mounting Plate: #16 ga concealed wall plate. Set screw secures mounting plate and flange.
Overall Size: 2"H x 3 3/8"D (51mm x 86mm)
Standard Lengths: 18", 24", 30", 36" (475mm, 610mm, 762mm, 914mm)
UX132-SF: Same as UX132-BF with satin finish.
Installation Instruction
Provide an area on wall surface at desired or specified location. Place concealed mounting plate on wall surface and transfer mounting points. Drill pilot holes and secure with proper fasteners. Place snap on flange over plate and secure with set screw.