UX148-BF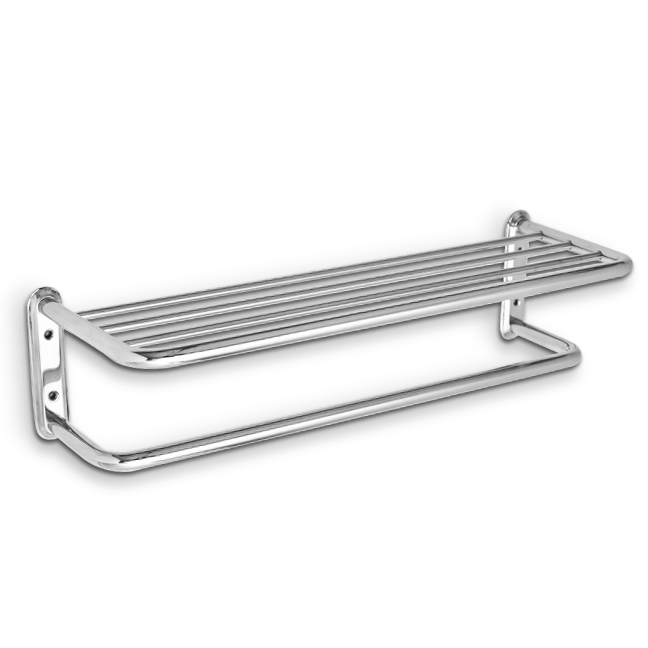 Product Features
Fabricated of #22 gauge stainless steel
Available in satin and bright finishes
Product Specs
Towel Shelf: Fabricated of #22 ga bright stainless steel tubing. Three cross supports have a 3/8" diameter and the two main supports have a 3/4" dia.
Mounting Flanges: #18 ga stainless steel with bright finish exposed countersunk mounting points. Main supports are secured inside brackets with concealed fasteners.
Concealed Mounting Plates: #11ga stainless steel plates that secure inside wall flanges for added rigidity to provide a concealed mount.
Overall Size: 24"W x 6 7/16"H x 8 7/16"D
610mm x 213mm x 248mm
Installation Instruction
Secure main support tubes to the concealed plate and flanges with provided theft resistant fasteners. Place unit on wall surface at desired or specified location. Make sure unit is level and transfer mounting points. Drill pilot holes and secure with prop