UX196 Series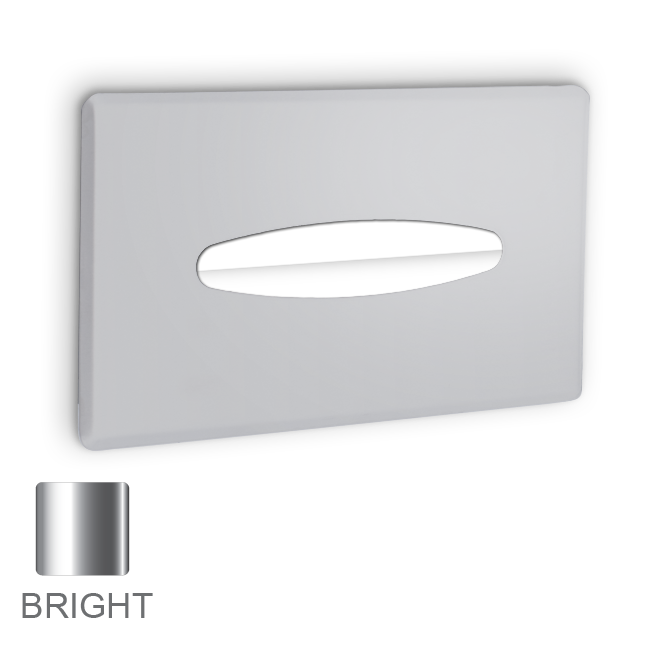 Product Features
Fabricated of #22 gauge stainless steel
Holds one standard facial tissue box
Available in satin and bright finishes
Product Specs
Face Plate: Fabricated of type 404 #22 ga stainless steel #4 satin finish. Face plates have flared edges and snaps firmly into wall housing. Die stamped dispensing area has hemmed edges to prevent injury and tissue tearing.
Wall Housing: One piece construction pre-plated steel.
Overall Size: 12"W x 6 1/4"H
305mm x 152mm
Wall Opening: 10 3/4"W x 5 1/4"H
273mm x 133mm
UX196-BF: Same as UX196-SF with bright finish.
Installation Instruction
Provide a wall opening 10 3/4"W x 5 1/4"H at desired or specified location. Coordinate installation with architect or contractor to avoid interference with pipes, vent, etc. See chart for proper wall depth required. Remove face plate and insert in wall op