UX197 Series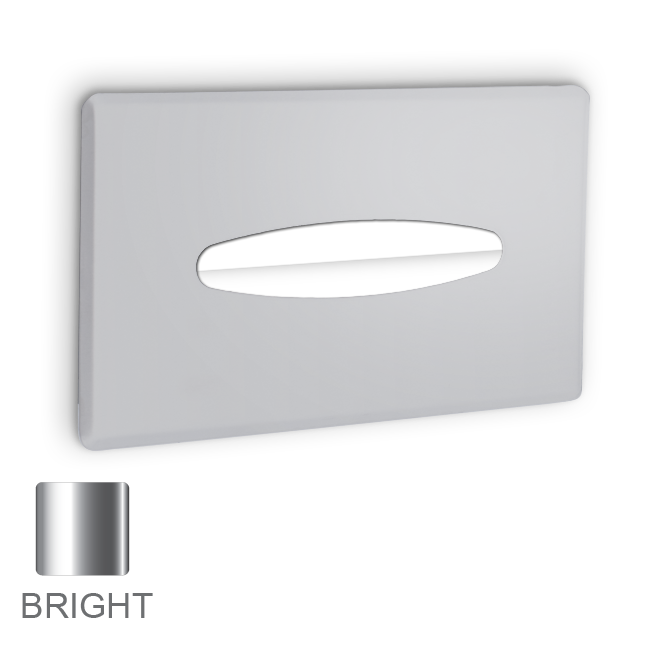 Product Features
Fabricated of #22 gauge stainless steel
Holds one standard facial tissue box
Available in satin and bright finishes
Product Specs
Cover: Fabricated of #22 gauge stainless steel with a #4 satin finish. Embossed friction type lock keeps cover closed.
Dispensing Area: Die stamped with hemmed edges to prevent injury or tearing of tissue.
Hinges: Full length stainless steel piano type hinge secures cover to body.
Overall Size: 10 5/8"W x 5 5/8"H x 2"D
271mm x 144mm x 51mm
Capacity: One box standard size facial tissue
Installation Instruction
Open dispenser and place unit on mounting surface at desired or specified location. Transfer mounting points to surface and drill pilot holes. Secure unit with proper fasteners per each application.