UX60 Series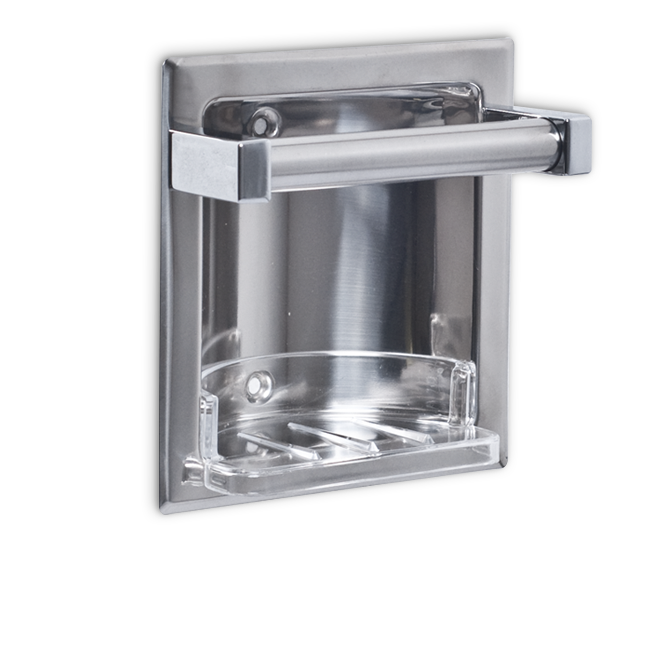 Product Features
Fabricated of #22 gauge stainless steel
Available in satin and bright finishes
Product Specs
Shell: Drawn one piece construction fabricated of #22 gauge stainless steel with a bright finish. Two mounting points allow unit to be secured to mounting clamps or framing in wall opening.
Soap Holder: Fabricated of high impact clear ABS material that snaps in place on two exposed pins on the front face of the unit.
Overall Size: 6 1/4"W x 6 1/4"H x 3 1/2"D
165mm x 165mm x 89mm
Wall Opening: 5 1/4"W x 5 1/4"H x 2"D
133mm x 133mm x 51mm
Installation Instruction
Provide an area on wall surface at desired or specified location. Hold flange to wall surface and transfer mounting points. Drill pilot holes. Place flanges on the ends of the rods. Secure flanges to wall surface with proper fasteners per application.