UX924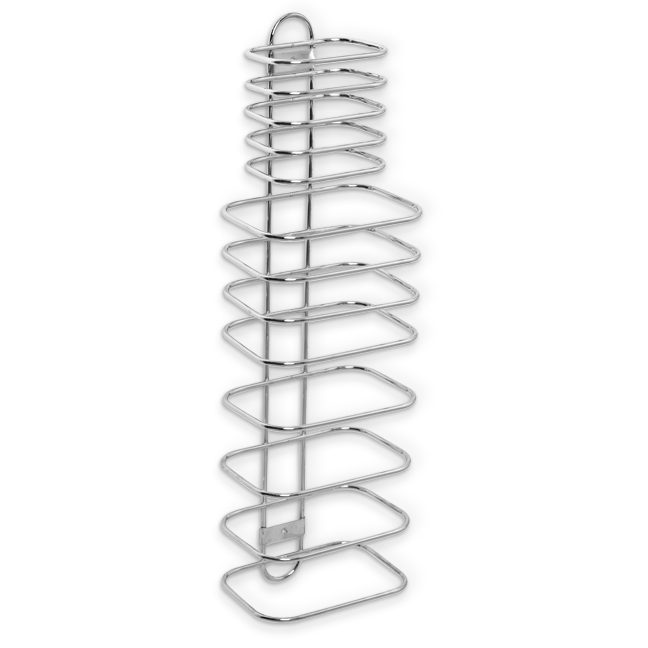 Product Features
Fabricated of bright polished stainless steel
Product Specs
Towel Holders: Fabricated of polished, chrome plated steel. Each rack is secured to wall surface at four points indicated on drawing.
Overall Size: 6 1/2"W x 22 1/4"H x 4 5/8"D
165mm x 565mm x 117mm
Capacity: Four (4) Wash cloths, four (4) hand towels and four (4) bath towels
Installation Instruction
Place unit to wall surface making sure unit is level and transfer mounting points. Drill pilot holes and secure unit with proper fasteners per application.