U473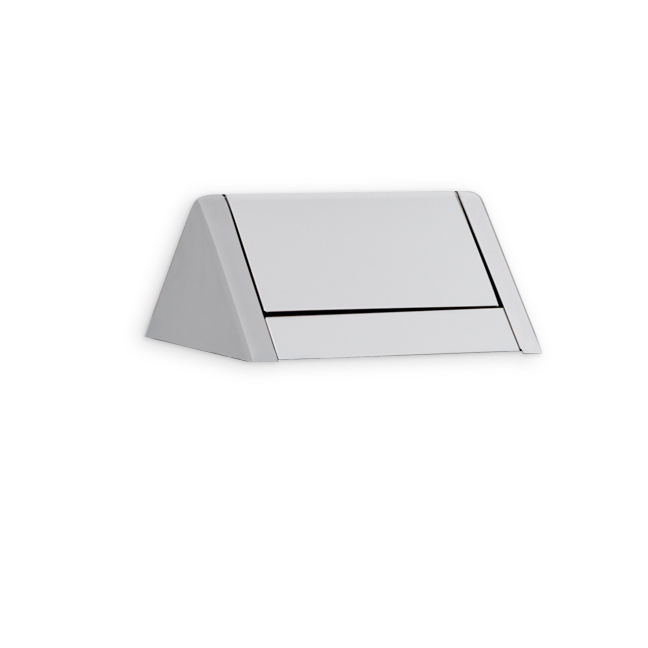 Product Features
Fabricated of #20 gauge stainless steel with #4 satin finish
Swing top fits 13 & 25 gallon cans
Product Specs
Swing Top: Fabricated of #20 gauge stainless steel with a #4 satin finish fully welded construction. Door swings freely in both directions. All edges are hemmed to prevent injury. Unit will fit U470-13 & U470-25 free standing waste.
Overall Size: 14"W x 7 1/2"H x 14"D
356mm x 191mm x 356mm
Installation Instruction
Swing top will rest on top of the rubber wall bumpers on the U470 free standing waste receptacles.