US11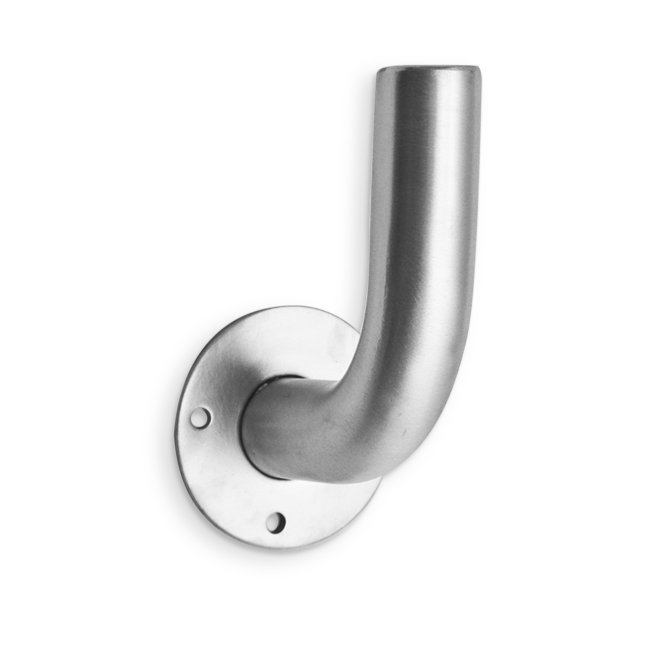 Product Features
Fabricated of #18 gauge stainless steel with #4 satin finish
Holds one standard toilet tissue roll
Unit is designed for security applications
Product Specs
Tubing: Fabricated of #18 gauge stainless steel with a #4 satin finish. Outside diameter of bar is 1 1/4" and is heliarc welded to mounting flange. Bar has a capped end that is welded and ground smooth to match the finish of the tubing.
Flange: Three inch (3") diameter exposed mounting flange with three exposed mounting points is fabricated of #11 gauge stainless steel with a finish to match the tubing.
Overall Size: 3"OD x 5 1/2"x 3 5/8"D
76mm x 140mm x 93mm
Capacity: One standard roll with a 5 1/4" (133mm) OD.
Installation Instruction
Place toilet tissue holder on wall surface and transfer mounting point locations. Drill pilot holes and secure with proper fasteners per each application. (Fasteners not included) Toilet Paper Dispensers: All dispensers that are to meet ADA code cannot ha