U591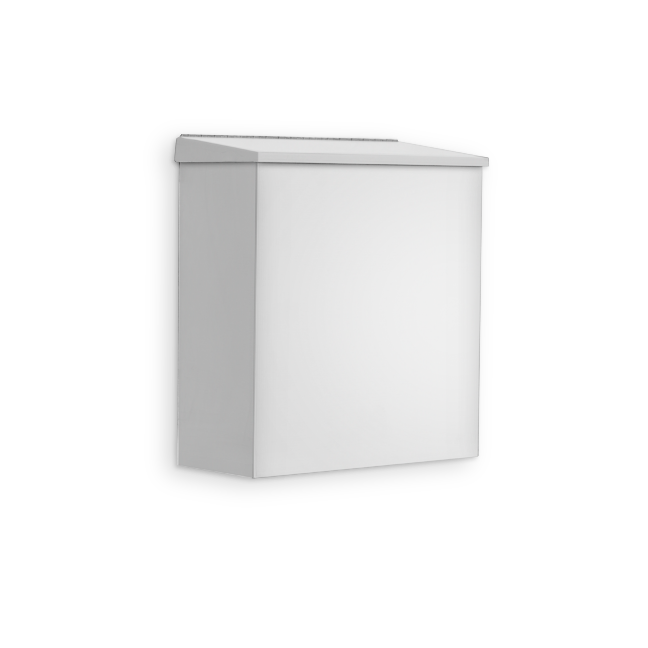 Product Features
Fabricated of #22 gauge stainless steel with a #4 satin finish
Waste receptacle has a 1.5 gallon capacity
Waste can is covered to maintain a sanitary environment
Secured with pin tumbler lock, keyed like all AJW cabinets
Product Specs
Cabinet Body: Fabricated of #22 ga stainless steel with #4 satin finish. Seamless construction with radius and hemmed edges.
Cabinet Back: Stainless steel welded to cabinet body with key hole mounting points.
Cover: Fabricated of #22 ga stainless steel #4 satin finish with embossed handles on each side and sloped top.
Hinge: Heavy duty, full length, stainless steel piano type hinge.
Overall Size: 9"W x 10"H x 4"D
229mm x 254mm x 102mm
Capacity: 1.6 gallons (.2 cu ft)
NDL-13: Waxed disposable liners. (50 per Case)
Installation Instruction
Provide an area at desired or specified location. Place unit on surface and transfer mounting points. Drill pilot holes and secure with proper fasteners. Install waxed liner.