U102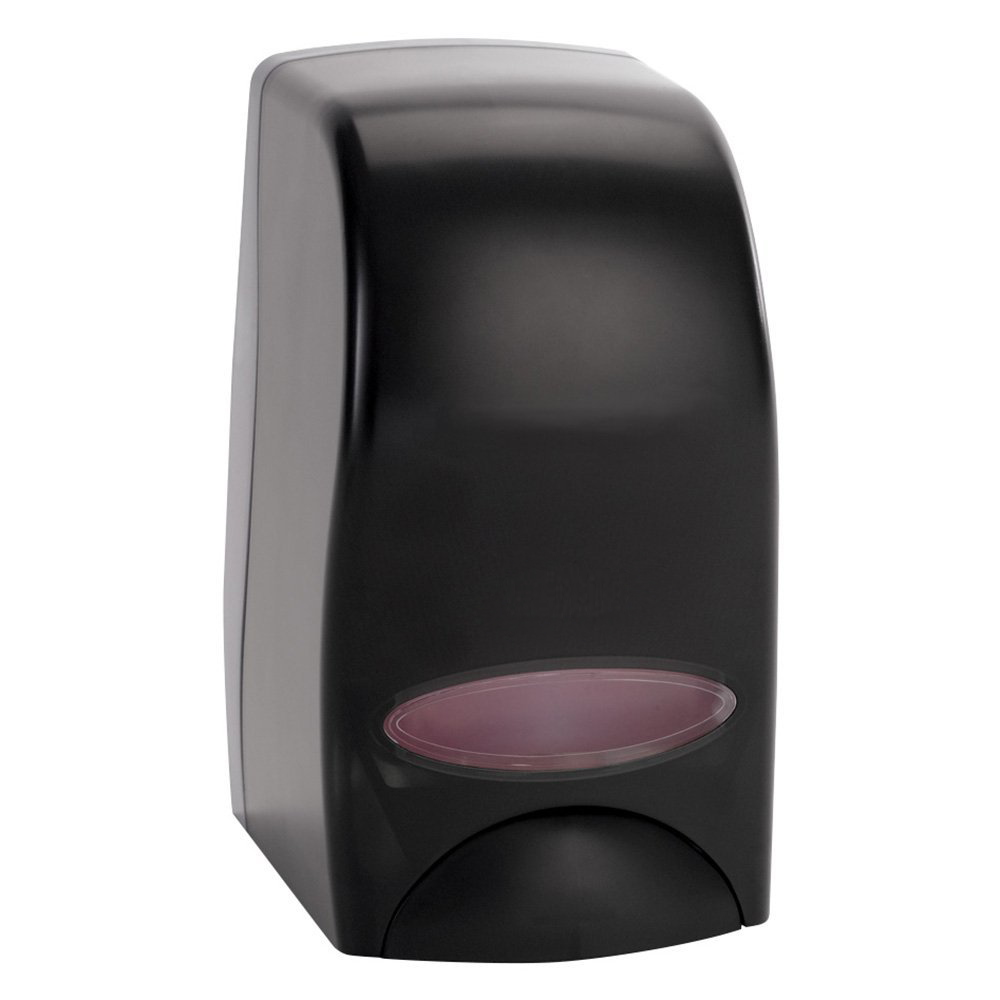 Product Features
Fabricated of high impact ABS material
A refill indicator displays remaining product
Easily operated with one hand
Valve is replaced along with each refill container
Product Specs
Body / Tank: Fabricated of high impact plastic with a cover that pivots forward to load in front for easy servicing with a viewer window to check fluid level.
Dispensing Paddle: Push lever for easy one hand operation that requires less than 5 lbs of force to operate.
Valve: Unit is not equipped with a push valve assembly.
Overall Size: 4 7/8"W x 8 3/8"H x 5 7/16"D 124mm x 213mm x 138mm
Capacity: One 1000 ml soap cassette
Installation Instruction
If mounting on wall surface, transfer mounting hole dimensions from mounting plate to mounting surface. Drill pilot holes and secure unit to surface with proper fasteners. Dispensing bar cannot be any higher than 40" above finished floor to comply with ADA code. Load cassette and place valve in location as noted. Close dispenser and test operation.

*It is not recommended to mount any soap dispenser on mirrors