US888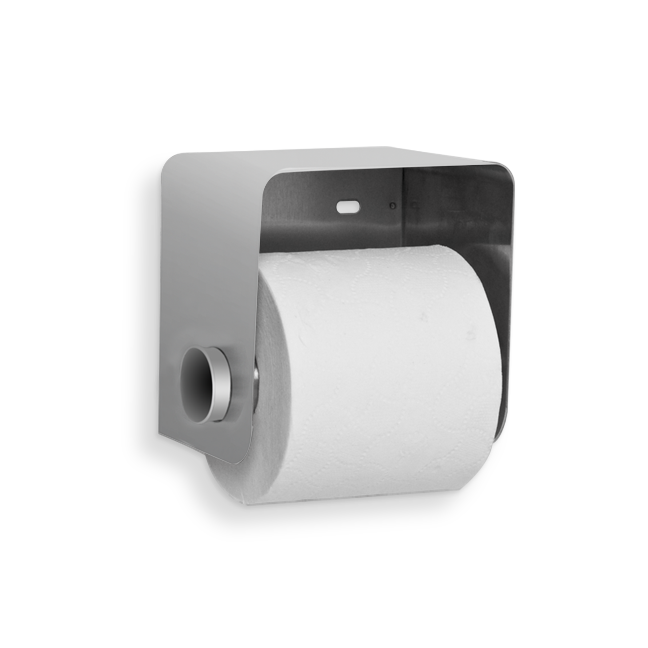 Product Features
Fabricated of #18 gauge stainless steel with #4 satin finish
Holds one standard toilet tissue roll
Accomodates Keyed Padlock To Prevent Theft
Unit is designed for security applications
Product Specs
Body: Fabricated of #18 ga. stainless steel, one piece construction with a #4 satin finish with a removable vinyl protective coating all exposed surfaces. All leading edges are deburred to prevent injury and tissue from tearing.
Back: Fabricated of #22 ga stainless steel secured to cabinet body with multiple welds.
Spindle: Fabricated of # 18 ga. 1 1/4" dia stainless steel tubing, with #4 satin finish. One end of tube is flared the other end has two holes drilled (5/16") to accommodate keyed pad-lock (pad-lock & key not provided).
Overall Size: 5"W x 5 1/8"H x 4 3/16"D
Capacity: One standard roll with a 5 1/4" (133mm) OD.
Installation Instruction
Provide area on wall surface at desired or specified location. Hold unit to mounting surface and mark mounting points. Drill holes for proper fasteners and secure to surface. Pad lock and key must be provided by owner for their own keyed system. Toilet Pa